Dentures are artificial tooth restorations that our dentists use to replace missing teeth and gum tissue.
What are Dentures?
Dentures are natural-looking tooth replacements that can be used to replace one missing tooth, a row of teeth (partial dentures) or a whole jaw of teeth (full dentures). They allow patients to keep the structure of their face, and speak and eat properly.
Types of Dentures
There are two types of dentures, conventional and immediate. 
If you need conventional dentures, your dentist will wait to fit them until any remaining teeth are extracted (only if needed) and your gum tissue has fully healed, which takes about four to six weeks. 
If you need immediate dentures, your dentist will have them made in advance and fit them right after any remaining teeth are extracted. Your dentist will wait to make any adjustments until the gum tissue heals. 
The Importance of Replacing Missing Teeth
Filling in a gap caused by missing teeth seems like a cosmetic issue, but it's actually crucial to your long-term oral health. By fitting you for dentures, your dentist will also help protect your remaining teeth from shifting, which can lead to more serious issues like gum disease.
Dentures can be an affordable option for replacing missing teeth. If you are interested in getting dentures or want to learn more, please contact our office to book a consultation.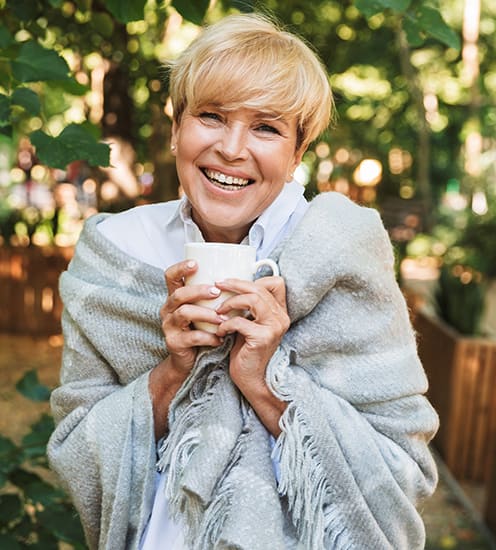 Learn More About Our General Dentistry Services