Our dentists use dental fillings to repair cavities and other damage to rehabilitate the function and structure of the teeth. 
What are Dental Fillings?
A dental filling is a material your dentist may use to repair a cavity or any tooth damage, like a crack or fracture. There are a variety of filling materials available and your dentist can help you choose the right option.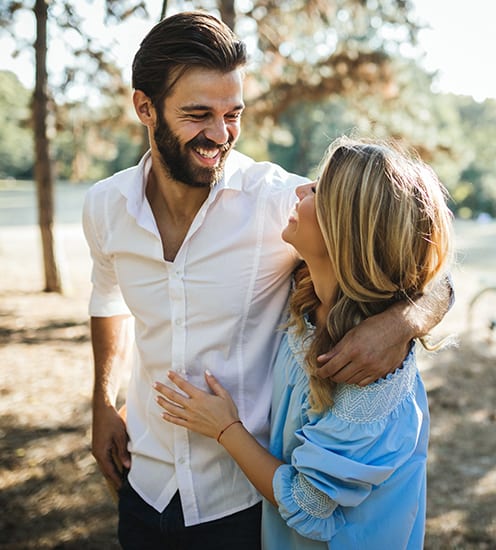 Types of Dental Fillings
White (composite) and silver (amalgam) are the most common types of fillings that dentists use. Because white fillings can be closely matched to your natural teeth, they are often recommended when the affected tooth is close to the front of your mouth and easily visible when you talk. 
Because silver filings don't blend in as well, but are very strong and less likely to break, they may be recommended when the affected tooth is close to the back of your mouth where they are not easily visible. Dental fillings are not permanent and may need to be replaced over time, but with the proper care they can last for many years. 
Inlays & Onlays
Dental inlays and onlays are single, solid-piece dental restorations that are made outside of the mouth and then placed to fill the damaged area.
They are often used in cases where a tooth is too damaged to support a standard dental filling, but not damaged enough to warrant a dental crown. Inlays are used to repair decay between the cusps of a tooth while onlays are used to cover the cusps as well.  
Learn More About Our General Dentistry Services