At Health Style Dental, our dentists offer a variety of preventative dental services to help you and your family maintain good oral health and overall health.
What is Preventive Dental Hygiene?
Attending regular dental checkups, getting regular cleanings and practicing good oral health care in your day-to-day routine are all important parts of preventive dental hygiene. By taking these measures, you can prevent dental issues and protect your overall health. 
Oral Examinations in Regina
Oral exams generally include a dental cleaning, dental x-rays and additional diagnostic procedures as required.
During the exam, your dentist will take a close look at your teeth, gums and bite. This will help your dentist to identify any issues, make a plan for treatment and help prevent any future issues.  
Your dentist or hygienist will also ask questions about your daily oral health care routines. This will help them to determine if any lifestyle factors, like diet, may be having an effect on your oral health. They will also give you tips on how to practice good care of your teeth between visits, like how to properly brush and floss.
Professional Teeth Cleanings in Regina
A professional cleaning is usually done by your dental hygienist. To begin, they will use a scaler to gently scrape away any plaque and tartar that has built up between your teeth or along your gums.
Then, they will give your teeth a deep cleaning using a coarse toothpaste with an electric toothbrush to remove any remaining plaque or tartar.
Finally, your hygienist will complete the cleaning by thoroughly flossing between your teeth. A professional cleaning leaves you with a fresh, clean smile.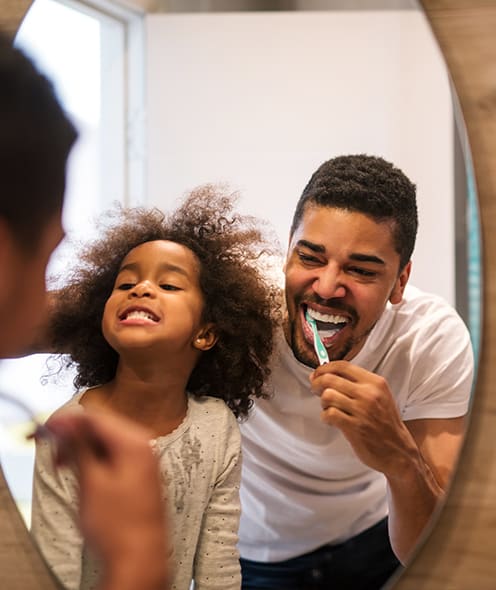 Learn More About Our General Dentistry Services